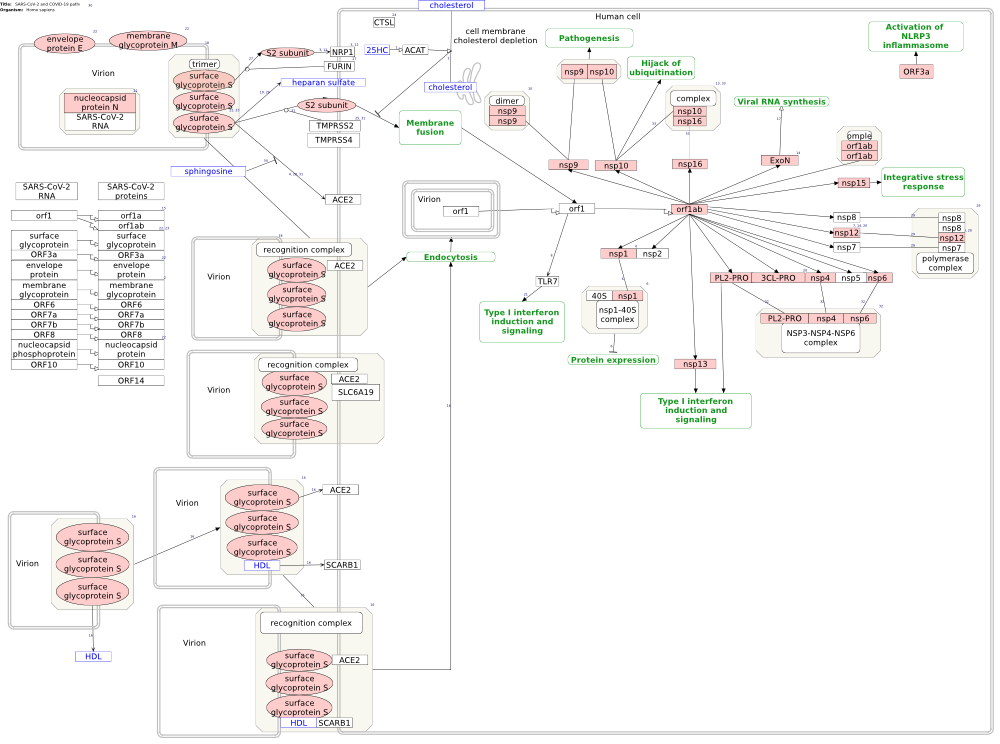 A must see site for all biochemical pathways -
This is an update on known cellular SARS-COV2 circuitry pathways so far by protein analysis.
1. SARS-COV2 Verified Immune Cell Pathways so far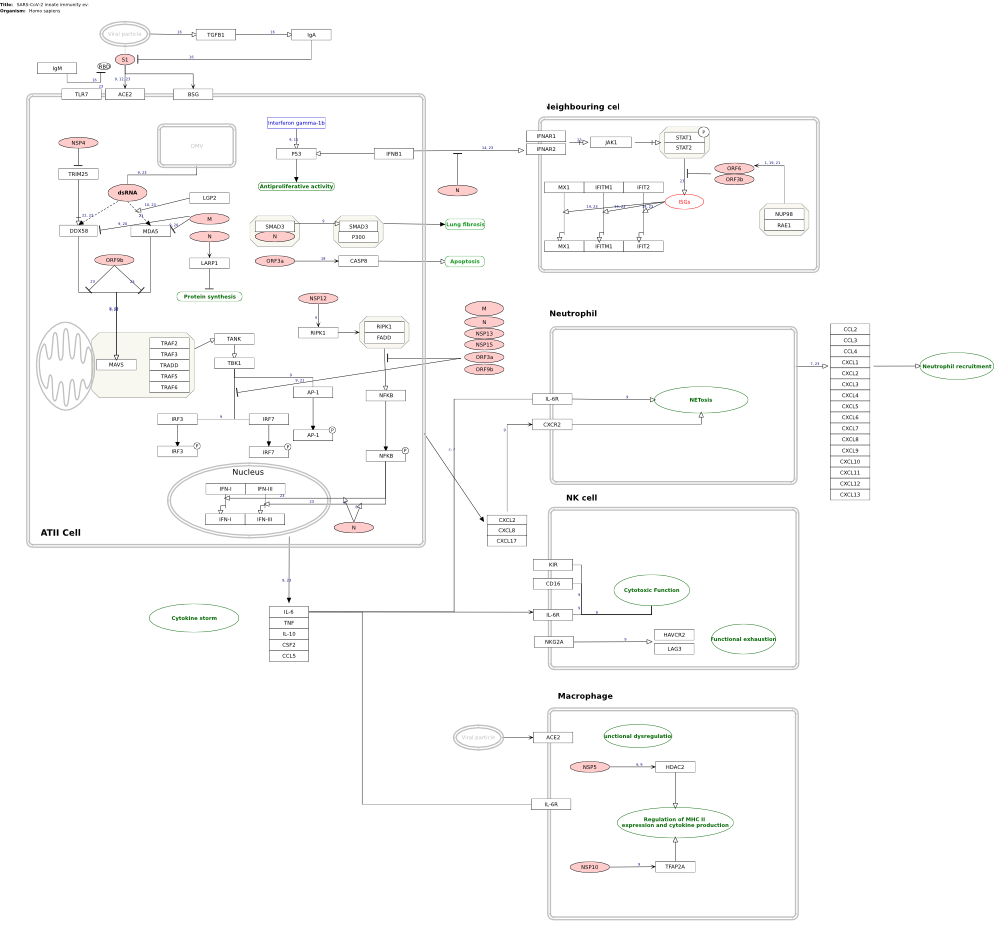 2. SARSCOV2 Respiratory Pathways / Chemicals
Below is the list of mediators released in a "typical inflammatory reaction" around the pneumocytes and other airway "epithelial" cells in the lung.
Typical mediators that contribute to inflammation are TNF, IL-1, IL-6, IL-8. IFN1 / IFN II. We call these cytokines in the blood serum.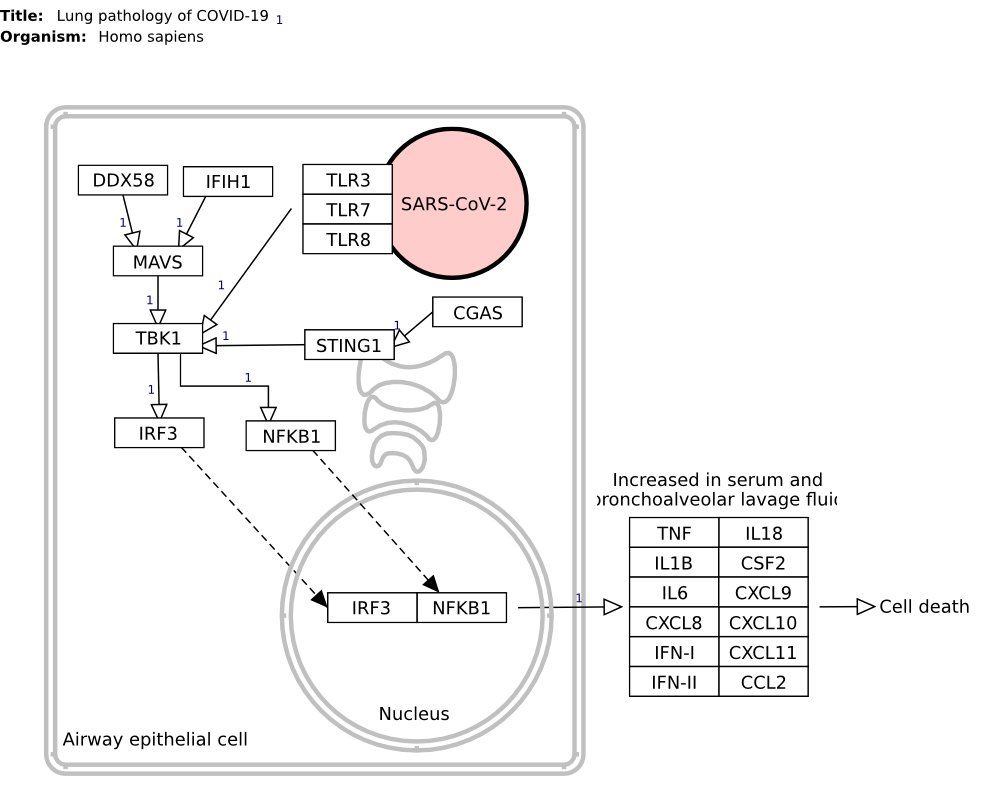 In a recent meta-analysis this was further clarified in a database containing a total of 9,542 patients in the final analysis.
Twenty-one studies (n = 4,313) assessed laboratory data related to severe COVID-19 cases, eighteen studies (n = 4,681) assessed predictors for fatal COVID-19 cases and one study (n = 548) assessed laboratory biomarkers related to severe and fatal COVID-19 cases.
Lymphopenia, thrombocytopenia, and elevated levels of interleukin-6, ferritin, D-dimer, aspartate aminotransferase, C-Reactive-Protein, procalcitonin, creatinine, neutrophils and leucocytes were associated with severe and fatal COVID-19 cases concluding that IL-6, ferritin, leuckocyte, neutrophils, lymphocytes, platelets, CRP, procalcitonin, LDH, aspartate aminotransferase, creatinine and D-Dimer as the biomarkers of cytokine storm with elevated IL-6 and hyperferritinemia as considerations of systemic inflammation.
Authors: Melo et al: Click here to view